Homepage
Main content starts here, tab to start navigating
Slide 1 of 4
Slide 2 of 4
Slide 3 of 4
Slide 4 of 4
Happy Mothers Day to All the Special Women in your life from Barosa!
On Mothers Day we will only be serving from our special Mothers Day menu in the restaurant and takeout. In takeout we will also be serving from the pizza section of the takeout menu.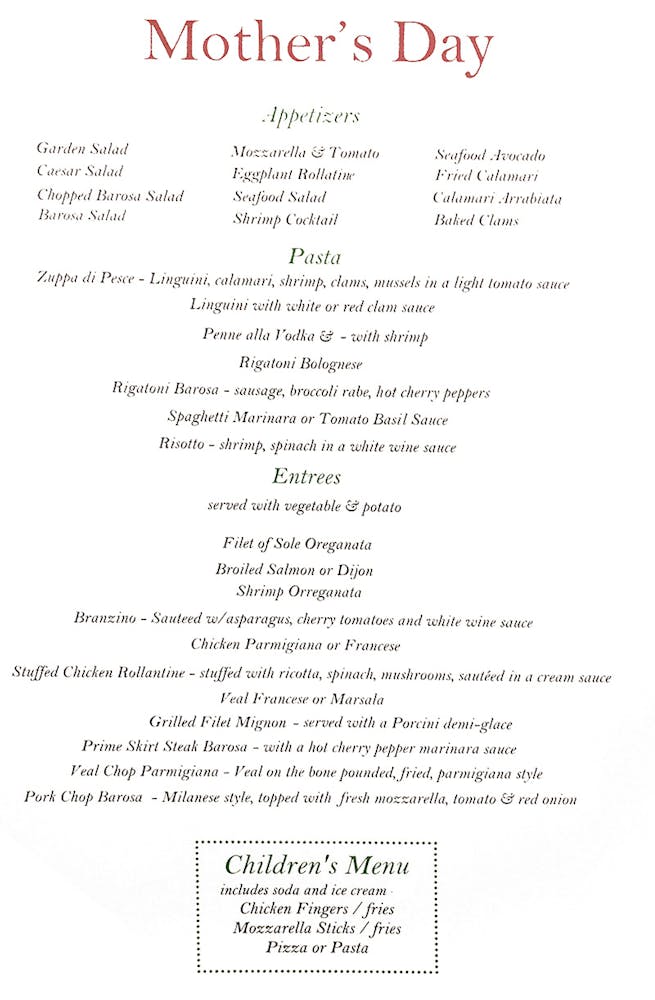 Welcome
Come and enjoy savory Italian cuisine in an upscale dining atmosphere only at Barosa, Queen's premier Italian restaurant.
We offer an exquisite menu of classically-prepared Italian dishes, plus authentic brick oven style pizza and a full catering menu.
Enjoy dining outdoors in our patio seating as well as dining inside.